Financial Education Centre
Find free resources to help you build financial literacy.
As you work to get out of debt, it's important to understand how you got into this situation and what steps you can take to avoid facing similar challenges in the future. Even if extenuating circumstances that were out of your control led you to face issues with debt, there are often underlying financial issues that contributed to you falling into debt. Building financial literacy through education is essential to teach you how to overcome the challenges you may face.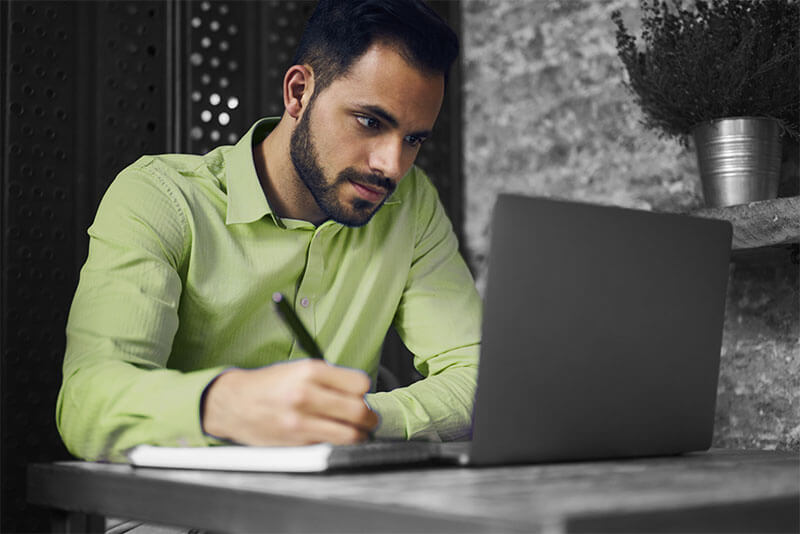 This financial education centre is designed to help you learn fundamental financial literacy skills that you need to be successful. You can learn how to make and maintain a budget, how to achieve good credit and avoid credit risks, and how to manage debt effectively.
What is financial literacy?
Financial literacy refers to the ability to understand key financial concepts and act accordingly to maintain long-term financial stability. To make the right choices for your money, you need to understand things like budgeting, credit and debt management. The more you know, the easier it is to achieve your goals and avoid potential issues. Even though financial literacy education is not something most Canadians received in school, it's crucial for consumers to take time to improve their financial literacy through education.
Mastering the fundamentals of financial education
There are three basic tenets of financial education that you need to understand in order to be successful:
Understanding how to budget, so you can manage your money day-to-day and save effectively to achieve your goals.
Knowing how credit works, so you can use credit effectively, keep a clean credit profile and maintain a high credit score.
Grasping the keys to managing debt, so you can avoid debt problems by using the right repayment strategies at the right time.
Mastering these three financial literacy topics will help you establish a strong foundation for your finances. Then you can continue building your knowledge to take on higher-level concepts, such as investing. But before you can run, you need to learn how to walk. These resources will help you do that!
Budgeting basics
The first step in learning how to manage your money effectively is learning how to budget. A personal budget gives you a blueprint for financial stability. You ensure that your monthly expenses balance against your income. You also build in savings and free cash flow, so you can handle emergencies without relying on credit and achieve your goals.
Learn how to build a practical budget »
All about credit
Good credit is essential for consumers. Credit allows you to make major purchases, like buying a first home or car, so you can achieve key life goals. Credit offers convenience and rewards when you make purchases, but it also comes at a cost. This guide teaches you how to use different types of credit successfully, as well as how to maintain good credit by understanding consumer credit reports and credit scores.
Learn everything you need to know about credit »
Managing debt
If you're going to use credit, then you need to know how to manage the debt it creates. Managing debt means understanding how much debt you can comfortably hold and finding strategies for paying it off quickly. It also means getting familiar with solutions that can make it easier to get out of debt, so you know which way to go when you face challenges. This guide is designed to help you become an expert at managing debt.