About New Leaf Debt Solutions
At New Leaf Debt Solutions, we understand that financial challenges often put people in situations where they have to take on more debt than they can handle. Whether it's loss of income through a job loss or pay cut, divorce or a death in the family, or simply too many unexpected expenses one after another, you may find yourself carrying credit card debt that you struggle to pay off.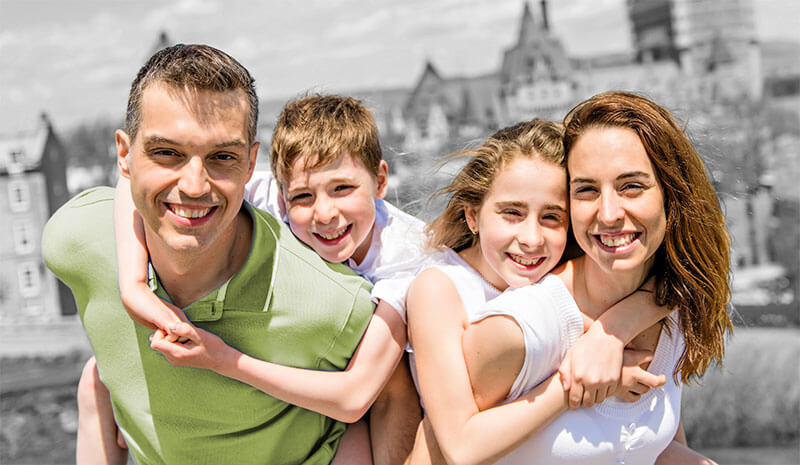 Our vision
When debt starts to stress your budget and puts you into a situation where you're forced to start living paycheque-to-paycheque, it may be time to get professional help. New Leaf Debt Solutions exists to help Canadians overcome challenges with debt. Through a combination of consumer credit counselling and financial education, we help consumers rehabilitate their credit and finances.
Our mission
To help Canadians turn over a new leaf by renewing their finances through credit counselling, debt management and financial education.
Who we are
New Leaf Debt Solutions is a registered non-profit organization that provides consumer credit counselling services to Canadian consumers. As a non-profit, we are able to provide free credit counselling and financial education, as well as low-cost debt management programs.
How New Leaf Debt Solutions works
When you face challenges with debt, it's important to understand how you got to this point and what you can do to avoid coming back once you get out of debt. Our counselling process starts with a personalized consultation, so your credit counsellor can truly understand your financial situation and the root causes of your debt.
Then, your counsellor helps you set up a budget and a debt repayment plan that will allow you to regain control over your finances. We work with your creditors to reduce or eliminate interest charges and fees that are currently applied to your account. This allows you to get out of debt faster in a way that works for your budget. You can make one monthly payment to cover all your debts. On average, clients get out of debt within five years or less.
At the same time, New Leaf provides financial literacy education that will be crucial as you move forward. You'll learn the skills you need to manage your finances in a way that avoids debt while helping you achieve your financial goals.
New Leaf's four core values
To offer a listening ear to clients, so we can hear their issues and truly understand their financial situation.
To provide a safe, open and honest environment where clients feel comfortable in sharing their concerns and asking questions.
To counsel clients with compassion and positivity, so they feel supported and empowered in their journey to get out of debt.
To help improve financial literacy, so Canadians are better equipped to overcome financial challenges.
New Leaf is committed to the principles of diversity, equity and inclusion. Our approach is simple: by creating a culture of respect for the values, beliefs, traditions and backgrounds of the communities we serve, and our unwavering commitment to our core values, we create a demonstrated awareness of the diversity within our community. Our staff receive ongoing training and education in an effort to enhance our knowledge and understanding of the importance of these principles. In addition, our civic engagement influences policy development, so we can respond to the diverse needs of the people we proudly serve.